Oak Park IL Hyundai Dealer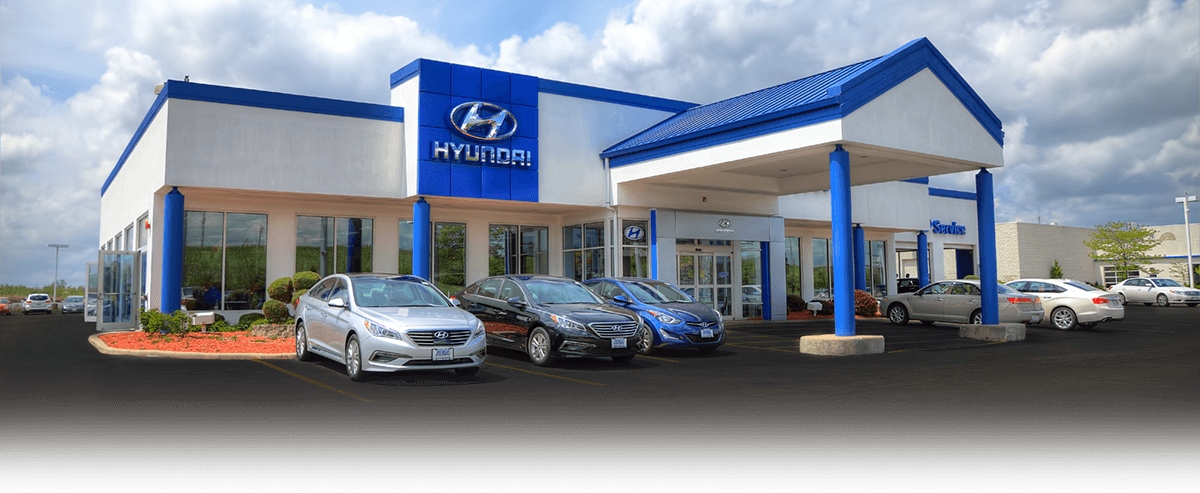 World Hyundai in the Matteson Auto Mall is happy to be the Oak Park, IL Hyundai car dealer of choice for so many customers in the south suburbs! We are located just 20 miles south of Oak Park, IL at US 30 and I-57. For your convenience, we have provided you with a map below on how to get to World Hyundai from Oak Park, IL.
We have our own test track, a nearby highway, and open country roads.
---
Test driving a car is meant to be the time where you can concentrate on all the features of the vehicle; the sounds, the drive, steering, acceleration and more. Here are just a few reasons for a Oak Park resident to test drive a car at World Hyundai in Matteson:
– Location, location, location. World Hyundai is just minutes from Oak Park, IL. We are only 30 MINUTES AWAY when traveling south down I-294 to I-57.
– Luxury vehicles in stock. World Hyundai has a large inventory of both new and used vehicles and an extensive line of luxury cars to choose from including luxury vehicles from other OEMs like Mercedes-Benz, Mercedes, Lexus, and more. We've got a luxury car waiting for you.
– Less traffic. Part of test driving a car is listening and feeling. When you are concentrating on the cars and traffic signals around you, it makes it more difficult to concentrate on the major purchase you are about to make.
– Higher speed limits. Here in Matteson, there are plenty of roads where you can drive long stretches and get up to speeds of 45 mph or higher, unlike driving around the neighborhoods in Tinley Park.
– Nearby interstate I-57. World Hyundai has I-57 right in its front yard. Want to feel 65 mph at the palm of your hands? Take a short ride on I-57 and feel the power of your car during your test drive.
– Lifetime oil changes. Want to avoid paying for oil changes over the life of your car? Purchase your new vehicle at World Hyundai and get a special package that allows you to bring your car to World Hyundai and get your oil changes for free.
---
Hundreds of new and used vehicles to choose from.
World Hyundai has hundreds of new, used and certified pre-owned vehicles to choose from with one of the biggest used car selections in the south suburbs of Chicago. Browse through our website and find a vehicle to
call your own.
Questions? We'd love to hear from you!