Aftermarket Custom Vinyl Window Decals
When you purchase your vehicle at World Hyundai, there are a number of aftermarket products that you can add to your vehicle purchase. Many of our aftermarket products and services are available for all car models, including our non-Hyundai used cars. Let World Hyundai provide you with Hyundai Aftermarket products and services!
Custom vinyl window decals are great for many reasons! Show off your family with personalized stick figures, sports graphics and even pets! Or, have a custom vinyl window decal created to promote your business! For more information about aftermarket custom vinyl window decals in Chicago, call us directly!
GET A QUOTE OR SCHEDULE AN INSTALL
Check out these examples below!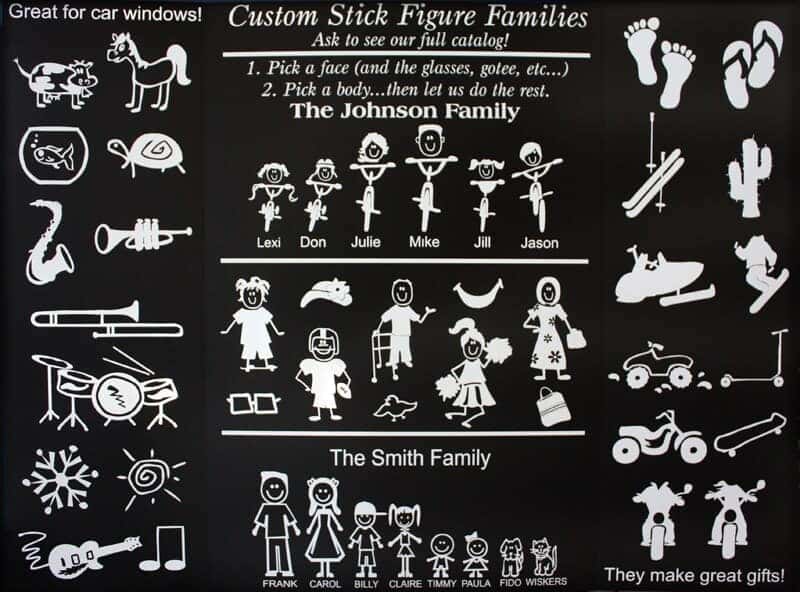 GET A QUOTE OR SCHEDULE AN INSTALL
(877) 208-7042
---
Questions? We'd love to hear from you!