Hyundai SANTA CRUZ Trims
SE
SEL
SELPremium
Limited
Hyundai SANTA CRUZ GALLERY
Available Colors
Ice White
Phantom Black
Hampton Gray
Sage Gray
Extra Cost Option: $400
Blue Stone
Mojave Sand
Features
The world is now open.
The SANTA CRUZ worldwide debut launches an exciting new era for adventure-seekers, outdoor enthusiasts and do-it-yourselfers. It combines the flexibility of an open truck bed and the comfort of an SUV so you can easily load it up with gear and get to your next adventure.
Your adventure's just getting started.
Load up your gear and head out of town in our first-ever Sport Adventure Vehicle. Combining SUV benefits with AWD and open bed capabilities, it's unlike anything on the roads. Let the adventure begin. See it in action in our video.
Open bed utility.
Carry all your gear in this open bed with composite-molded lining and open the tailgate remotely.
Front lighting
The brilliant array of eight Daytime Running Lights provides a unique light signature.
Versatile design
The advantages of an open bed and a spacious cab make it easy to load up and go.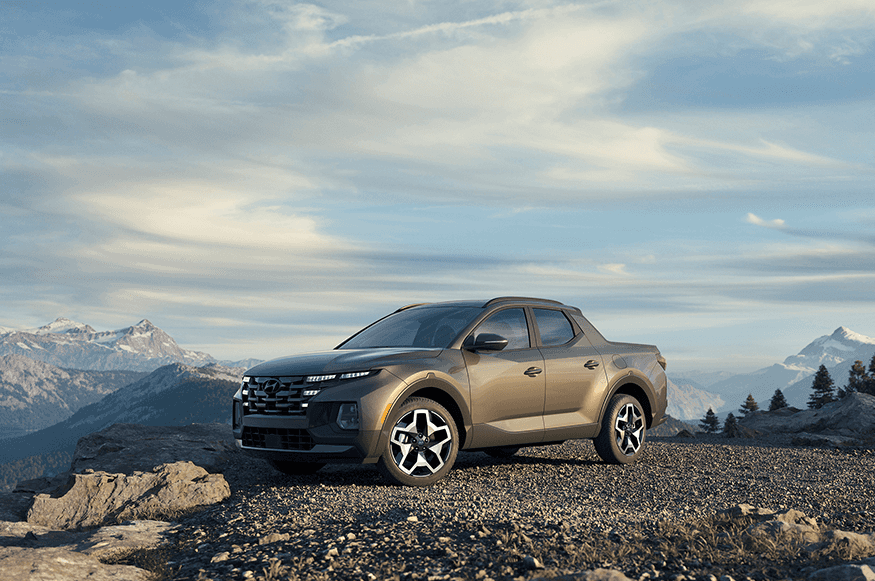 The World's First-Ever Sports Adventure Vehicle
It's finally happening. Hyundai is set to debut its first ever pick-up truck and all of us at World Hyundai couldn't be happier. For years, customers have walked through the door asking about pick-up trucks for their various needs, but until recently, we've only been able to talk about used pick-up trucks made by other manufacturers.
Arriving in Summer 2021
Expected to arrive in the summer of 2022, the 2022 Hyundai Santa Cruz is expected to compete with other similar pick-up trucks, but will not be quite the workhorse as some of its competitors. Rather, the 2022 Hyundai Santa Cruz has been designed for the adventurous family, travelers, and the like. The vehicles unibody construction provides an improved ride-quality over many of its competitors.
Over the past decade, pick-up trucks have improved their interior design and quality and the 2022 Hyundai Santa Cruz will be no different. We expect to see an 8 inch touch screen as a standard feature with the possibility of a 10 inch screen on higher trim levels. Also standard are Apple Play and Android Auto.
Powerful Engine, Impressive Handling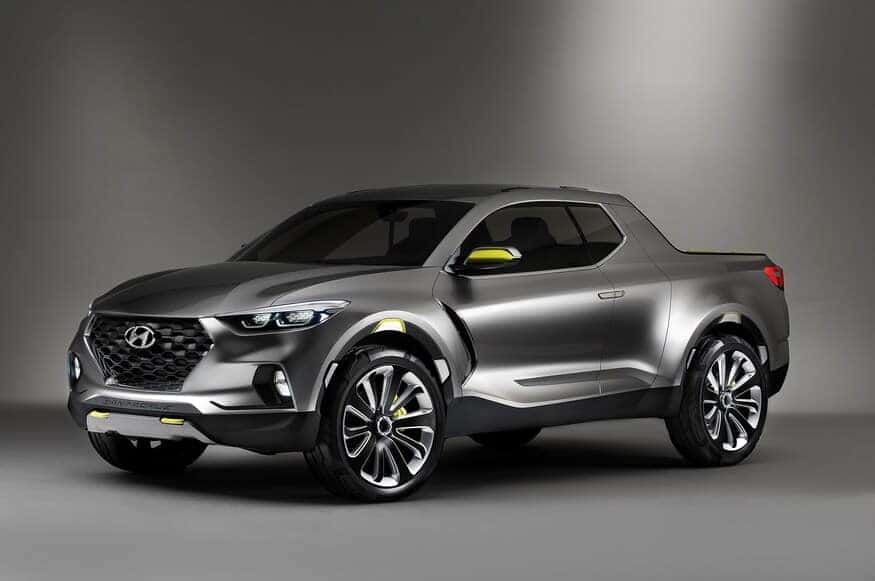 Under the hood you'll find an impressive 2.5L engine with 187 horsepower with the possibility of an optional all-wheel drive setting. Also available will be a 1.6L turbopowered engine with 227 horsepower and 195 feet of combined torque. Also lookout for an upcoming Hybrid.
For more information about the all-new 2022 Hyundai Santa Cruz, please fill out the form below.