Find out how much your car is worth; then let World Hyundai give you an offer.
DISCLAIMER: The value you see, is often the very MINIMUM that we can offer for your trade. In MOST cases, we are able to offer UP TO THOUSANDS more. For maximum dollars, let our expert appraisers personally evaluate your trade-in at our dealership.
---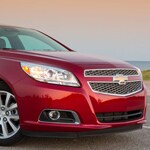 Your Free Used Car Trade in Value Report
World Hyundai Matteson will help get you the most money for your used car trade in. We want you to see what the market for your used car trade in value is. Please use our used car estimates tool to better understand what your used car trade in may be worth. At World Hyundai we know that getting the most money for your trade in will help get you into your next vehicle so we utilize several buying sources for all of our used car trade-ins. This ensures that we do not miss an opportunity to help you upgrade into a new Hyundai!
---


Are you planning to buy a new Hyundai? Find out your future used car trade-in value!
Ever wonder what your Hyundai or other vehicle trade in value is? Our trained and certified Hyundai team is qualified to give you a complete and accurate used car trade in estimate. We appraise all car makes and models! We go through an extensive checklist when we appraise your vehicle so that we can give you the most accurate vehicle appraisal possible. Getting you the most money for your used vehicle is what we do. We realize that there are many appraisal tools and we use real time market data in order to get you the right money for your vehicle each and every time. World Hyundai rarely misses a deal over a trade in so rest assured that when you come in to the dealership with your trade, Hyundai or other, we'll be ready to do business!
---
World Hyundai Matteson guarantees the future trade-in value of its new cars. When you buy a new car or SUV from us, we assure precisely what the trade-in value of that automobile would be following the 2nd full year of ownership through the fourth year. This value is based off of a used car estimates forecast of the vehicle by the Automotive Lease Guide. [Click here] for more information.