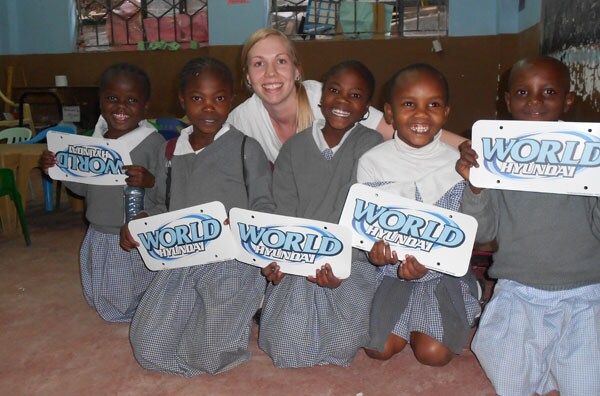 One employee at World Hyundai Matteson had the trip of a lifetime as she set out with a group of over 90 others who set out for Nairobi, Kenya on a mission to help construct and paint schools to this poor nation.
Last month, Jorie, along with a couple family members and many other members of her church, flew to London, then to Nairobi to do what they could to help this poor nation. While on the trip, Jorie encountered wild African animals including lions, cheetahs, elephants, much more.
The trip to Africa had a deep impact on Jorie, whose visit to Africa was her first every visit outside of the United States. The poverty and dispair of the people is overwhelming, especially as one sees children and toddlers picking and sorting through garbage and drinking polluted sewer water. This type of poverty isn't widespread in America as it is in Nairobi.
View
photos from Jorie's trip
to Africa!